Introduction:
self leveling cement for floor screed,other name:Self leveling Floor compound,it is made from elaborate aggregate of special cement and foreign polymer spraying dry resin and special additive, it adopts foreign technic and formula, it's nontoxic and environmental .It is the high strength & super fluidity self-leveling mix. It makes work easier with high fluidity, and it has perfect abrasion resistance with high strength
Feature:
a.High liquidity, precise leveling automatic.
b.Fast setting and early strength, improve the construction efficiency.
c.Low consistency and easy construction.
d.Apply to heating floor.
E:Improve the lower layers intensity, avoiding cracking.
Application:
a. Self-leveling cement interface treatment: used for base course treatment before ground construction of self-leveling cement, improve the bonding strength between self-leveling and base course.l
b. Connection between the new and old concrete: used for the reinforcement of construction joints and beam column, reconstruction of old foundation, able to improve shear strength by 3 times.
c. Smooth base course plasterer: replace the smooth concrete surface process of soda-wash oil removal and manual roughing, able to improve bonding force over 6 times.
d. Brick plate paving: interface coating or paving block board directly after processed into high bonding force mortar, and available to paste new brick on an old brick.
e. Concrete repair and surface protection: used for surface protection of concrete and steel bar, to prevent deterioration and corrosion.
f. Oil pollution, sugaring base course treatment: coating and do plaster processing directly for the dusting and bit oil pollution base course.
g. Waterproof and moisture-proof, anti-corrosion: available to construct on damp base course, can be used as the moist insulation layer of oily coating, bonding firmly with polyurethane coating.
Advantages:
A:One component, materials are pre-packaged and only require mixing with clean water on site.
B:Maintains high bond strength to substrate and ensures monolithic performance of the repair.
C: Polymer modified, ensures enhanced adhesion and low permeability, giving excellent protection from moisture ingress and chlorides.
D:Non corrosive, non-toxic when cured.
E:Fiber reinforced, improved tensile and impact strength.
Technical Date:
Specification: Standard: JC/T985-2005
Items

Test data

Index

flowability (mm)

Initial flowability

270

≥130

20min flowability

200

≥130

Tensile adhesive strength(M pa)

1.1

≥1.0

Dimensional change rate,%

-0.04

-0.15~+0.15

24h compressive strength(M pa)

6.1

≥6.0

24h bending strength(M pa)

2.0

≥2.0

28h compressive strength(M pa)

43.4

≥40

28days anti-bending strength(M pa)

5.7

≥4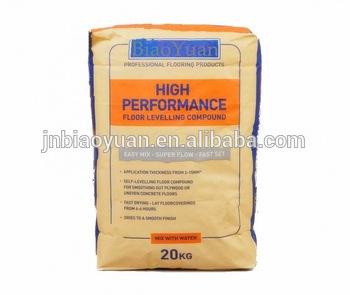 Storage:
A:Be stored in a cool, dry room. This product is a cementbased material, pay attention to sealing to prevent
B:Unopened product has 12 months shelf life.